WHAT ARE THE BEST GLASSES FOR MY FACE SHAPE?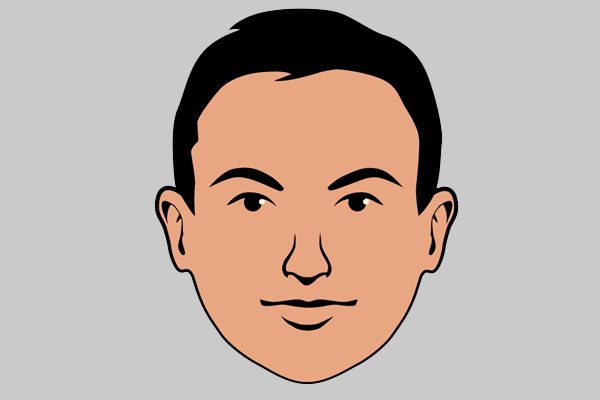 The round face has a wide forehead, full cheeks, and a rounded chin. It's easily identifiable from its circular appearance and the absence of strong lines and angles. When choosing glasses for your round face, aim for styles that add contrast to your face's natural curves, and avoid frames that exaggerate the roundness of it. By adding contrast, you'll make your round face appear thinner and longer.

Choose frames as wide as they are tall to create the illusion of a slimmer face. Glasses with strong angles and lines will add definition to your face and downplay the fullness in your cheeks. Look for vibrant prints, patterns, and colors, and statement-making embellishments that add contrast; a clear or thin bridge will make your eyes appear wider. Finally, choose a style with adjustable nose pads to keep the frames from resting directly on your cheeks.
Prominent jawline
Angular features
Wide forehead
Round or swept shapes
Thinner frames
Neutral colors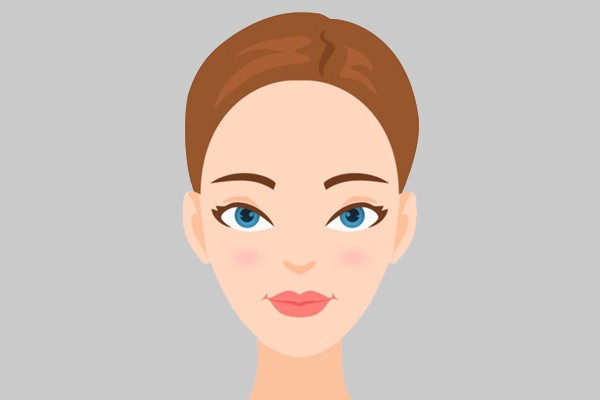 Many consider an oval face the ideal shape because its proportions are balanced, with a narrow forehead, high cheekbones, and a narrow chin. The glasses wearer with an oval face should choose frames as wide as or slightly wider than the broadest part of the face. Glasses with detailed embellishments also look great with the high cheekbones typical of an oval face.
Just about any pair of eyeglasses will flatter your oval face. Choose a retro cat-eye, a square, or a round frame with on-trend details; or opt for the classic and versatile rectangular silhouette to flaunt a sophisticated, professional look. Really, anything goes—the only tip for the glasses wearer with an oval face is to resist detracting from the natural balance of your features. Your proportions are already even, so consider carefully when choosing oversized frames.
Broad forehead
Pointed, narrow chin
High cheekbones
Frames wider than forehead
Details on lower half
Light colors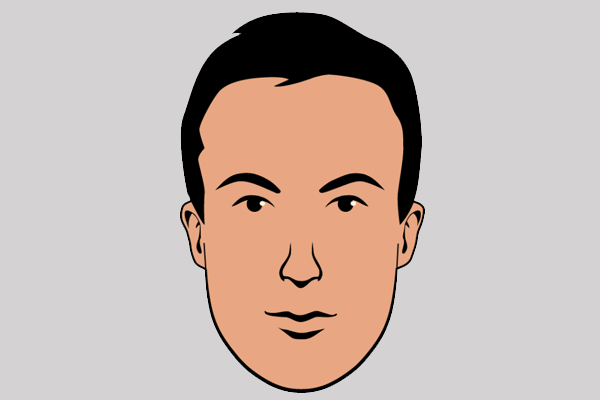 An oblong face is long and slender, and may have high cheekbones, a long nose, and a tall forehead. Choosing frames with tall rims will help create balanced proportions on an oblong face. Also, broad rims with color-accented tops or decorative temples will help add width to your oblong face.
Long, slender face
Long nose and high cheekbones
Tall forehead
Tall rims
Wide rims with colorful tops
Decorative temples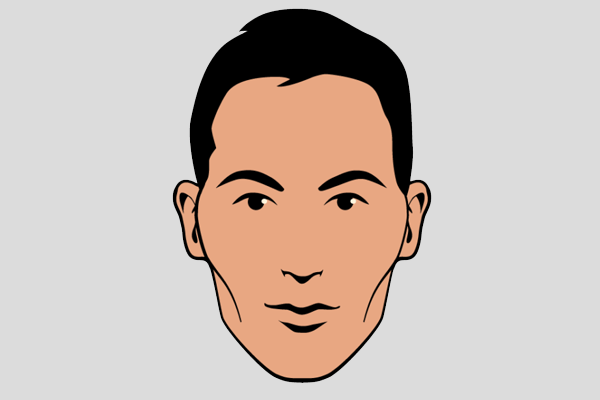 Characterized by broad, distinctive cheekbones, parallel narrow eye lines, and narrow jawlines, the diamond face shape is the rarest of all. Somewhat similar to the heart-shaped face shape because of its full cheeks, the diamond-shaped face is actually a silhouette all its own. Once you've identified this shape as yours, focus on eyeglasses with angular, edgy elements to complement the angular features of your face. This will soften the cheekbones and draw attention directly to your eyes. Wider frames will balance your look and lend a dramatic, stylish touch to your features. Avoid narrow eyeglass frames, as they will further emphasize your narrow eye line.
Narrow, parallel eyes
Broad, full cheeks
Narrow jawline
Wide rims
Frames with angular lines
Top-heavy semi-rimless styles
Sources: https://www.framesdirect.com/
f you are looking for the latest design full rim frame, browse through Nine Optic collection and get the best designs from top eyewear brands !
Shop online a great collection of 500+ Half Rim Eyeglasses frames for men and women at affordable prices !
Rimless glasses frames use minimalist features and a streamlined design to highlight your eyes! Get rimless frame from latest collection !