20% OFF ON ALL TYPES OF CRIZAL LENSES
ORDER NOW

Our simplified ordering process and different types of Lens Guarantee make easy work of adding prescription lenses to your frames. Our expert opticians understand the importance of accuracy and quality in prescription lenses and are focused on meeting your eyewear needs. From single vision to progressive lenses, we have you covered.
Order Your Glasses With Confidence
Your Lenses Are Guaranteed
We use innovative digital lens technology in our rigorous 6-step quality assurance process to ensure your lenses are accurate and free from defects. If your prescription is not 100% accurate, we will replace the lenses free of charge. 
We guarantee the accuracy of your lenses. If your prescription lenses are not 100% accurate, call us within 7 days of receiving your items and we will replace the lenses free of charge. 
We'll even make new lenses for your frames at no additional cost if your doctor changes your prescription within 7 days of your receiving an order. For prescription changes 31 to 90 days after receiving your order, we will make new lenses at 50 percent off.
Note: Frames cannot be exchanged under the lens guarantee. Replacement lenses must be the same type, material, and come with the same options as you originally ordered.
ESSILOR: EXPERT IN VISION CORRECTION AND PROTECTION
YOUR VISION IS OUR MISSION
World leader in prescription lenses, Essilor is committed to providing solutions and protecting the vision of over 7.4 billion people worldwide.
From minor discomfort to serious medical conditions related to your eyes, vision disorders are a global problem. Through our wide range of vision products and solutions, we aim to protect and correct the vision of everyone affected.
ESSILOR LENSES FOR ALL VISION NEEDS
As the world leader in prescription lenses, Essilor offer a wide variety of high quality solutions to suit all your vision needs. From prescription lenses that correct your eyesight to lenses that protect your eyes from harm and discomfort, we have the vision solution you need.
At Essilor we understand that everyone is an individual, with their own unique needs, so choose the perfect lenses that suits your lifestyle, age, or activities, from our range of lenses and solutions.
ESSILOR: BRAND AND SOLUTIONS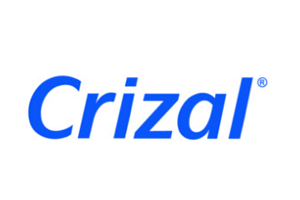 CRIZAL
EXPERIENCE CRIZAL LENSES FOR THE CLEAREST VISION POSSIBLE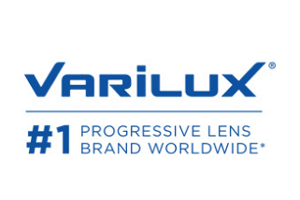 VARILUX
VARILUX IS THE #1 PROGRESSIVE LENSES IN THE WORLD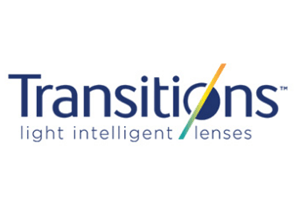 TRANSITIONS
LIGHT INTELLIGENT  AND FASHION FORWARDED LENSES.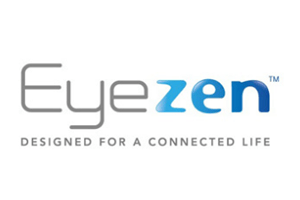 EYEZEN
THE SOLUTION FOR PEOPLE WHO LIVE A CONNECTED LIFE.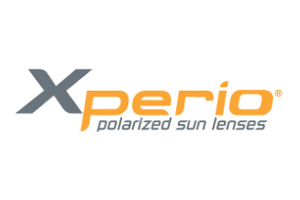 EXPERIO
EXPERIENCE THE OUTDOORS LIKES NEVER BEFORE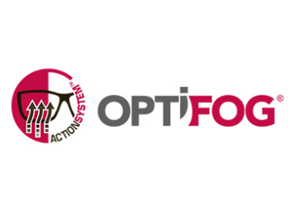 OPTIFOG
THE LATEST TECHNOLOGY FOR LONG LASTING FOG FREE VISION.  
How To Choose The Right Prescription Lenses
Our expert teams are available to help you choose the right lenses to suit your prescription and frames. Follow these three steps to choose your prescription lenses.
Step 1: What Type of Lenses Do You Need?
Single Vision lenses correct for either distance or near vision and include one corrective power. This is the most common lens type.
Bifocal lenses offer two corrective fields with a visible line to separate them. Bifocals are most often indicated for people with presbyopia to prevent the need for multiple pairs of glasses.
Progressive lenses, also called 'No-Line Bifocals,' are another type of multifocal lens. Progressive lenses include multiple corrective powers from the bottom to the top of the lens for a smooth transition between prescription strengths.
Step 2: Select Your Preferred Lens Thickness
Lens thickness depends on prescription strength; the stronger your prescription, the thicker the lens. Lens index describes the thickness of the lens. A higher lens index means a thinner, more lightweight lens—which is often better for stronger prescriptions.
Plastic (CR-39) lenses are made in a basic material that works best with light prescriptions up to +/-1.75.
Polycarbonate 1.59 index lenses are 30% thinner than plastic, so they work well for prescriptions up to +/-4.00. This durable lens material is impact-resistant, so it's often recommended for kids' glasses and for active lifestyles.
High Index 1.67 lenses are 45% lighter than plastic and they're incredibly thin. This lens material can accommodate prescriptions up to +/-9.00.
High Index 1.74 lenses are composed of the thinnest, lightest lens material—they're usually recommended for people with extra-strong prescriptions.
Not sure which to choose? Our opticians review each order to ensure you're getting the ideal lens for your prescription strength.
SOME OF OUR POPULAR SINGLE VISION LENSES PRICE
SOME OF OUR POPULAR PROGRESSIVE LENSES PRICE
SOME OF OUR SINGLE VISION POPULAR PHOTOCHROMIC LENSES PRICE
NOTE: if your desire lenses price is not in our chart, please call to our team and ask for the price for your prescription lenses lenses.