Introducing NineOptic.com: Revolutionizing Eyewear Shopping in Bangladesh!
At NineOptic.com, we are proud to be at the forefront of transforming the way Bangladeshis experience eyewear shopping. As the leading online eyewear retailer in Bangladesh, we strive to provide our customers with an unparalleled selection of high-quality eyewear combined with exceptional convenience and personalized service.
We understand that finding the perfect pair of glasses or sunglasses can be a challenging task. That's why we have curated an extensive collection of eyewear, ranging from trendy and fashionable designs to classic and timeless styles. With our diverse range of frames, lenses, and accessories, we cater to every individual's unique tastes and preferences.
Our commitment to quality is unwavering. We partner with renowned international brands and trusted manufacturers to ensure that every product we offer meets the highest standards of craftsmanship and durability. Whether you need prescription glasses, sunglasses, or contact lenses, we have you covered with a wide range of options to suit your needs.
Shopping at NineOptic.com is not just about convenience; it's about an exceptional experience. Our user-friendly website and intuitive interface make browsing and selecting eyewear a breeze. You can explore our extensive catalog, compare styles, and make informed decisions from the comfort of your own home.
We understand that eyewear is a personal and important accessory that reflects your style and personality. That's why our team of dedicated eyewear specialists is always ready to assist you with personalized recommendations and expert advice. We believe in going the extra mile to ensure that you find the perfect eyewear that not only enhances your vision but also boosts your confidence.
With our secure and seamless ordering process, your eyewear will be delivered right to your doorstep, saving you valuable time and effort. We also offer flexible payment options and a hassle-free return policy, ensuring your complete satisfaction.
At NineOptic.com, our mission is to make eyewear shopping a delightful and empowering experience for every individual in Bangladesh. Join us on this exciting journey and discover a new way to see the world with style, comfort, and clarity.
Experience the future of eyewear shopping – visit NineOptic.com today!
At NineOptic.com, our main goal is to make eyewear accessible to everyone who needs it. We firmly believe that clear vision and stylish eyewear should not be luxuries limited to a privileged few but should be available to all individuals, regardless of their circumstances.
We understand that proper vision is essential for daily activities, whether it's studying, working, or enjoying hobbies. Unfortunately, many people in Bangladesh face challenges in accessing affordable and high-quality eyewear. This is where NineOptic.com steps in, bridging the gap and ensuring that eyewear is within reach for everyone.
We strive to provide affordable options without compromising on quality. Our extensive range of eyewear includes a wide variety of price points, ensuring that individuals with different budgets can find suitable solutions. Whether you're a student, a professional, or someone seeking fashionable eyewear, we have something for everyone.
In addition to affordability, we prioritize inclusivity. We understand that every individual has unique visual needs, and we aim to cater to a diverse range of prescriptions and preferences. From single-vision lenses to progressive lenses, we offer a comprehensive selection that addresses various vision requirements.
We are dedicated to ensuring that every customer receives the highest level of personalized care. Our team of eyewear specialists is ready to assist individuals in choosing the right frames, lenses, and accessories that complement their style and enhance their vision. We believe that everyone deserves exceptional service and attention, regardless of their budget or circumstances.
Furthermore, we are committed to giving back to the community. Through partnerships and initiatives, we actively work towards providing eyewear solutions to those in underserved areas and supporting vision-related charitable organizations. Our aim is to extend the benefits of clear vision to as many people as possible, leaving a positive impact on society.
At NineOptic.com, our mission is not just about selling eyewear; it's about making a difference in people's lives. We are driven by the belief that everyone deserves the opportunity to see the world clearly and confidently. Join us in our mission to make eyewear accessible and empower individuals with the gift of sight.
Eyewear for everyone who actually needs it – that's our commitment at NineOptic.com. Together, let's bring clarity, affordability, and style to the world of eyewear.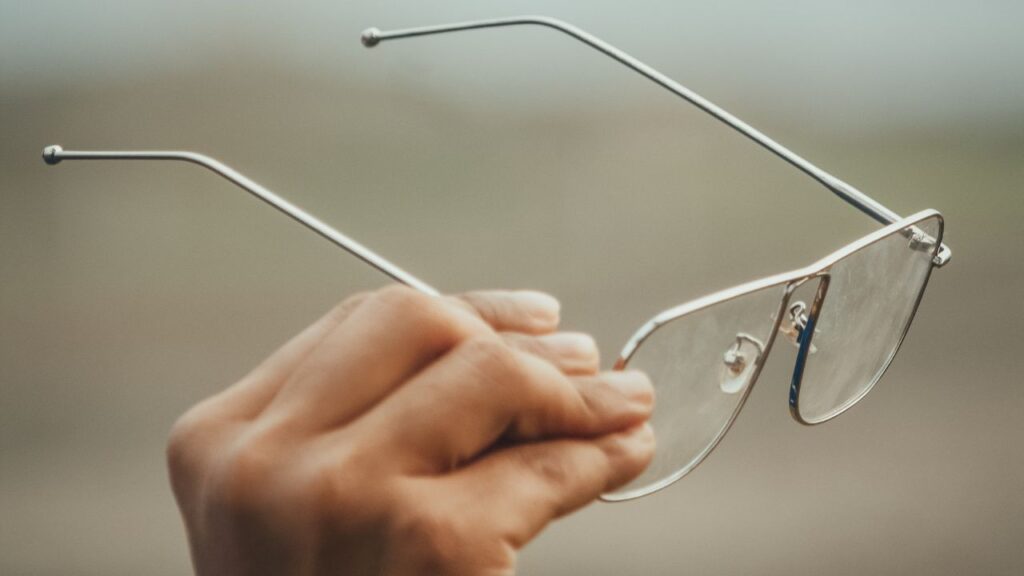 Whether you're calling for expert advice from one of our trained staff, or are
looking for the best price on your favorite designer eyewear such as frame or prescription glasses, you are in right place.