How to Buy Glasses Online
To buy eyeglasses online you should first know your frame size, and prescription. Next, after you choose your frames, you'll then be able to choose your lens type, lens material, and lens treatment options. Nineoptic.com offers over thousand styles from renowned and non brands, so your first step is fun—just browse our incredible collection.
1. Choose Your Frames
First, decide what style of eyeglasses you want. With thousands of frames to choose from, you can narrow down results when browsing by using product filters like style, color, and size. For any pair of glasses to fit properly, you'll need to know your frame size. You can find your frame size by looking for the three frame size numbers on the inside of the temple of your current glasses.
See the Video How to find Right Size eyeglasses from online
Keep in mind that different frame shapes complement different face shapes and choosing the right frame for your face can mean the difference between a pair of glasses you absolutely love and glasses that you're not very excited about wearing.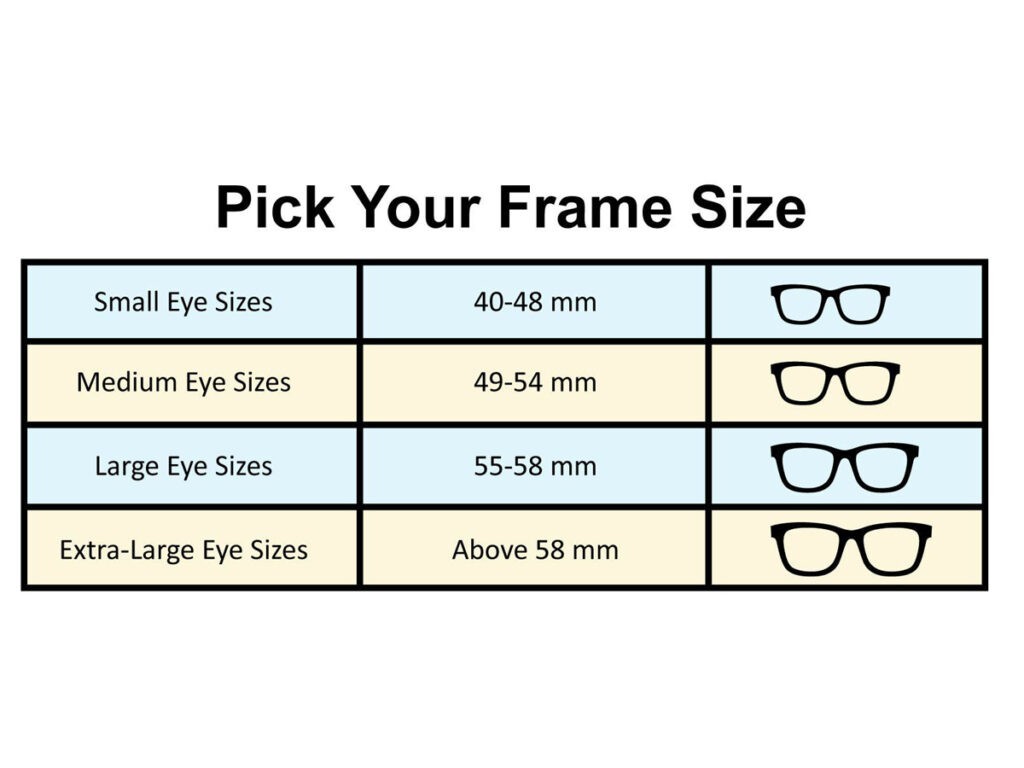 Should Have an Up-To-Date Prescription
While you don't need a prescription to order eyeglasses from Nineoptic.com, you will need a current prescription if you require corrective lenses. With your prescription in hand, you can enter details in the ordering process so we can craft your custom lenses. If you don't have a current prescription, please consult with your eye doctor.
Choose your lens type from options like single vision, bifocal, and progressive no-line lenses. Each lens type has its own benefits and some may be better suited for your prescription and lifestyle than others. Most nearsighted and farsighted people need single-vision lenses, which have only one corrective power and are also commonly used for reading glasses. While multifocal lenses have two or more different corrective powers, which can help you see better at different distances.
Prescription Glasses Lens Guide: Lens Types and Materials
Shop Your Favorite glasses online.
f you are looking for the latest design full rim frame, browse through Nine Optic collection and get the best designs from top eyewear brands !
Shop online a great collection of 500+ Half Rim Eyeglasses frames for men and women at affordable prices !
Rimless glasses frames use minimalist features and a streamlined design to highlight your eyes! Get rimless frame from latest collection !