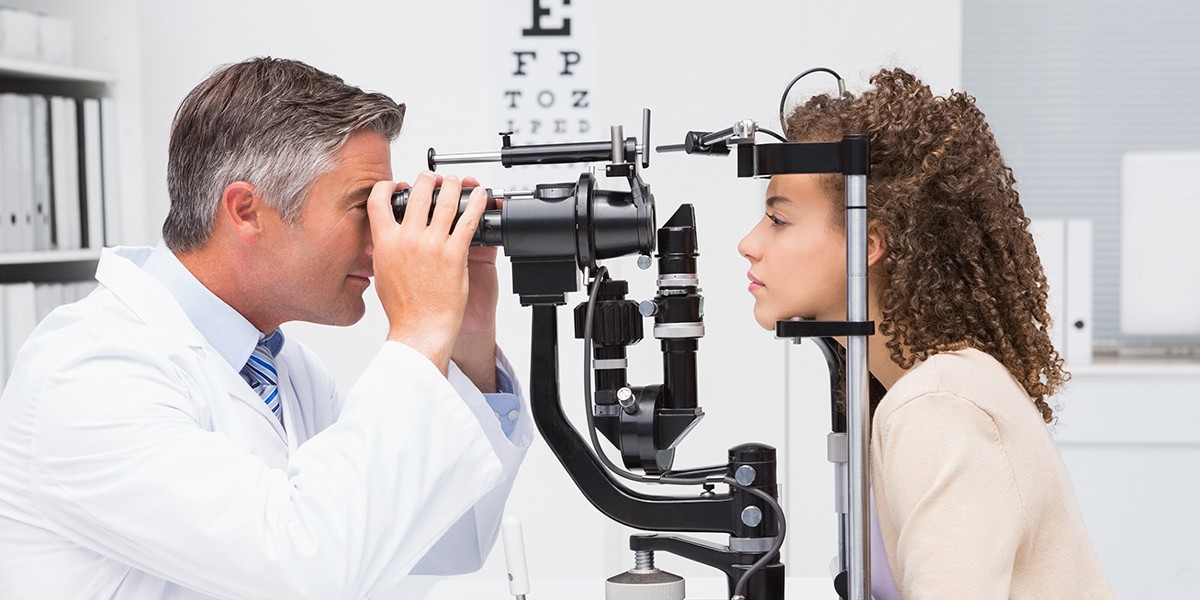 Read how on-site corporate eye exams can help increase productivity in your workplace
Working hours upon end on VDU's may cause visual fatigue and stress especially if the appropriate visual correction is not being used when needed. Our free corporate eye care service is designed to protect employees who habitually use visual display units (V.D.U'S) as a significant part of their working day.
According to the Minimum Health and Safety Requirements for Work with Display Screen, employees are entitled to have an eye test at their employer's expense. Employers should also meet the cost of any corrective appliances prescribed to correct vision defects specifically when using a display screen. The employer has a further duty for repeat eye exams periodically as advised by the eye care professional.
Nine Optic Corporate Eye Care is built on your legal obligation towards your staff and offers a tangible fringe health benefit.
NineOptic came up with a unique corporate eye test solution. Our team of optometrists will conduct comprehensive eye exams for your employees at your workplace. This helps an employee for not having time or taking a day‐off for an eye‐checkup and It makes sure that every individual gets their vision corrected. Corporate eye test at work is a rewarding benefit for employees. Regular eye checkups not only keep eyes healthy but also can catch early stage health issues such as diabetes, glaucoma etc. NineOptic is on its Mission 2022 to create awareness at workplaces for eye‐care & healthy eyesight in Bangladesh.
IF YOUR COMPANY BELONGS TO MINIMUM 50 EMPLOYEES, YOU CAN CONTACT US FOR A FREE EYE EXAM BY ENTERING THE FOLLOWING DETAILS.